Registration Page
---
Updated 24 Nov 2018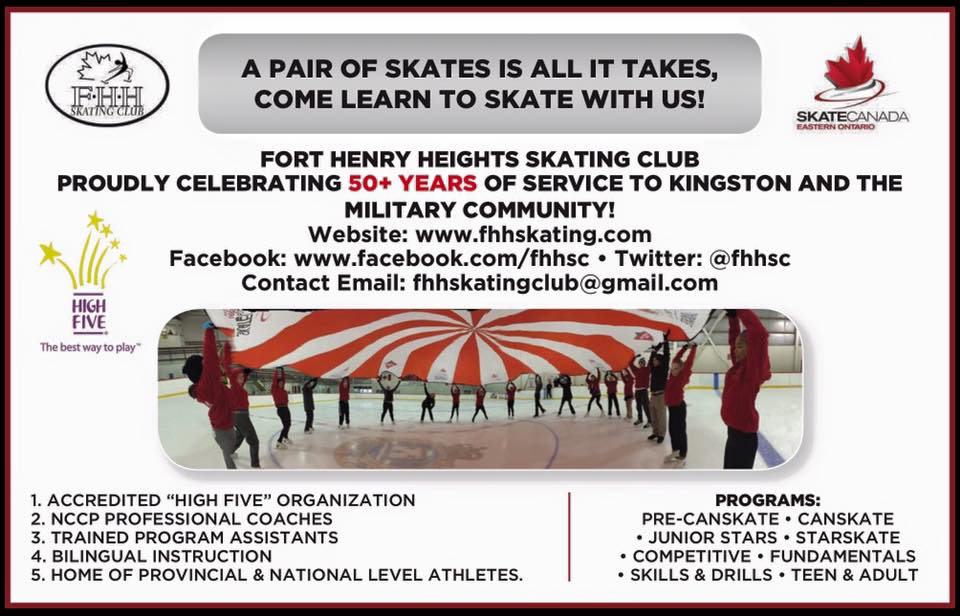 Programs

The Canskate Program is Skate Canada's flagship learn to skate program, geared to beginners of all ages.

CanSkate has a fresh new look. Revisions include a renewed focus on teaching and mastering strong basic skills earlier to prepare skaters for all ice sports – hockey, ringette, speed skating and figure skating. On-Ice delivery focusing on continuous movement emphasizes the use of newer and more dynamic group teaching concepts including Fast Track, Fun Zone and station rotation taught by Skate Canada Professional Coaches assisted by trained Program Assistants. More visual aids and music are used to create a fun, stimulating and welcoming environment.

The CanSkate Program curriculum is organized into three fundamental areas: Balance – concentrating on most forward skills, pushing techniques and edges. Control – concentrating on most backward skills, stopping and speed elements. Agility – concentrating on most turning and jumping skills.

Lessons are taught in a group format and consist of 55 minutes of instruction, 10 minutes off-ice warm up and 45 minutes on ice group classes. Skaters can skate once or twice a week. Rewards and incentives are used to motivate skaters to achieve and develop their skills as well as to keep their interest.

The STARSkate Program stands for: Skills, Tests, Achievement, Free Skating and Skating Skills. The program offers opportunities for skaters to perform basic to advanced skating skills in four different areas: Dance, Free Skating, Skating Skills and Interpretive. Their skills are then grouped into preliminary, intermediate and senior level tests.
Junior STARS is designed to help the skater's transition from CanSkate to STARSkate. The program offers group lessons with time for independant practice and introduces the skater to the preliminary level skating skills in stroking, freestyle, dance and skills.
Junior, Intermediate and Senior STARSkate are figure skating programs for the more serious skater. These programs are taught via private lessons. All skaters registered for these programs must have a professional coach to augment the progress of the skater and to prepare them for various test levels.
Group lessons for off-ice fitness are provided by the club and are included in your session fee. Private coaching costs are not included in the session fees.
Registration
Registration forms must be submitted to the Base Gym for processing.
or, for more information please contact Brenna Lavignet email: fhhskatingclub@gmail.com or phone.